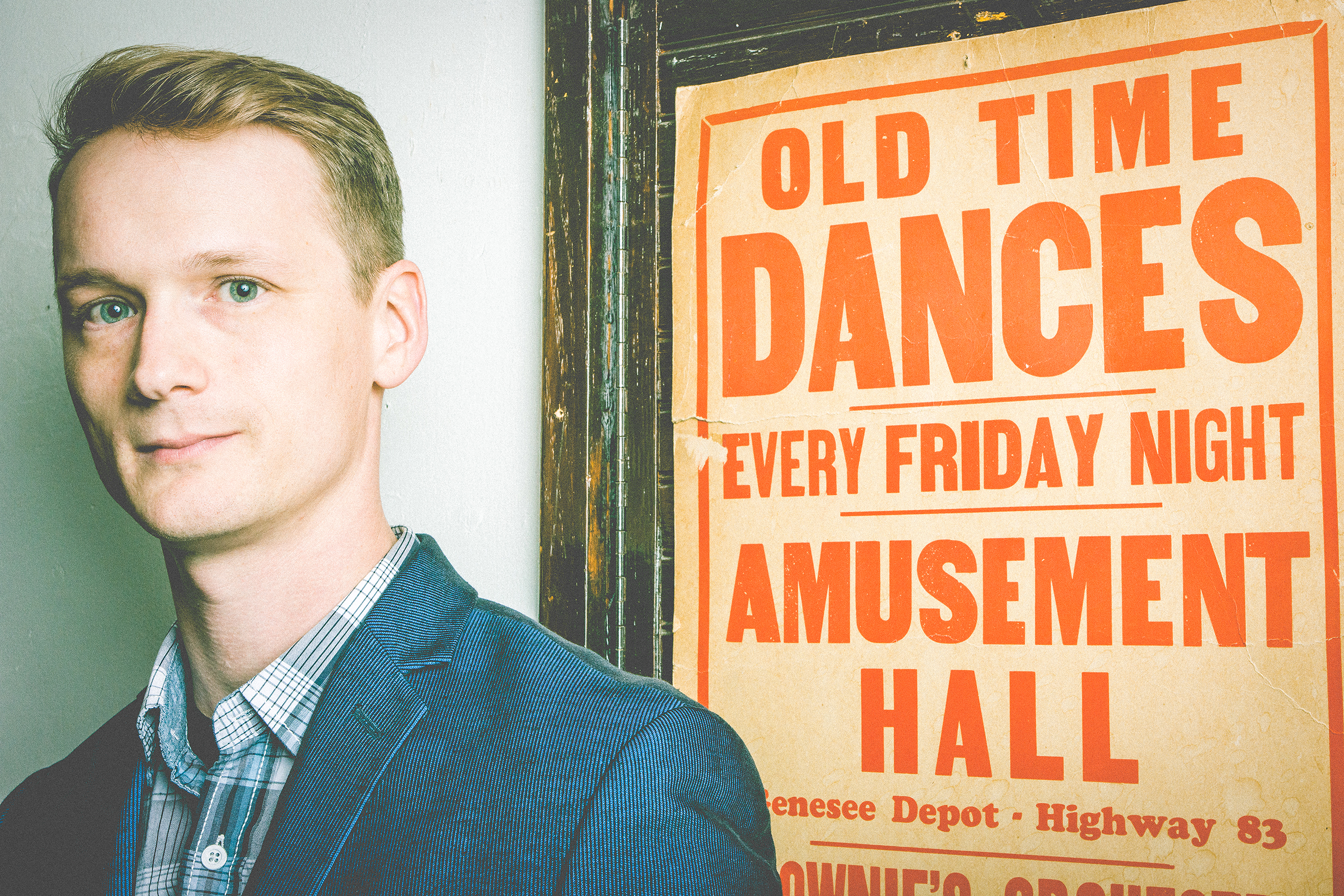 Jonas Friddle is a singer, songwriter and Old-Time banjo player whose songs have received The John Lennon Songwriting Award, First Place in the Great American Song Contest and a nomination for Album of the Year in the Independent Music Awards.  His tunes bear the marks of a musician who has done his time in pub sessions and square dance halls, and his writing is full of imagery, honesty and humor. 
Friddle was raised in the mountains of North Carolina and learned to play guitar on a yard sale Harmony six string. He was already writing songs by the time he got to Kentucky at age eighteen. There, the bluegrass pickin' and old-time dances turned him on to the power and joy of traditional folk music.  He added a mandolin, fiddle and banjo to his arsenal and got a job slapping bass with the college bluegrass band. After serving his time in higher education, he spent a year traveling around the world playing music in pubs and living rooms. In 2007 Jonas landed in Chicago, started the Barehand Jugband, the Sleepy Lou Old-Time duo and began teaching at the Old Town School of Folk Music. Since then he has released multiple studio albums under his own name and with the folk supergroup "The Majority." During that time his music has won multiple awards and been featured online at American Songwriter, Huffington Post and Paste. 
Recent years have brought Friddle's focus back to songwriting and with the release of his latest album "The Last Place to Go" he puts out his best songs yet. A collection of sung stories backed by the sound of drums, fiddle, dobro, electric guitar, bass, organ and trumpet. 
"[Friddle] deftly explores just about every nook and cranny of modern folk, from revivalist antique appropriation to protest songs to modern love songs. The immaculate arrangements would sell it, if his lithe voice hadn't already given it away. Amazing stuff."
- Independent Clauses